Outfit of the day consists of a denim top mixed with a black maxi skirt. Some people hardly wear denim tops because they don't know what to pair it with. It's probably because people have been so accustomed to wearing denim pants almost everyday for casual outfits and knowing that it's hard to mix denim on denim, they skip on the denim top instead. Denim on denim is another topic. They used to say never mix a denim top and a denim bottom. But when done right, it's actually oh so chic. But that's not what I'm here to talk about. I'm here to give you ideas on how to wear the denim top.
One great idea? Pair it with a black bottom – be it a maxi skirt, knee-length skirt, black trousers or black shorts – in sheer, cotton, jersey, leather or even lace among other types of fabrics! I wore a maxi skirt because it's just too cold outside. Of course I only wore this at home. But if I were to wear this outside, well, I'd be wearing thermal tops and leggings plus some booties. Oh, and of course, I'll be needing a long thick coat! 🙂 Actually, it's one of my planned outfits for NY Fashion Week. But I'll have to test it out first and see if it's actually alright to wear this in freezing temperatures.
Oh, and before I forget, don't forget to add a pop of color such as a camel or brown belt and some accessories to liven up the whole outfit! 🙂
On MFJ: Gap denim top; Tory Burch belt; random black skirt; Jeffrey Campbell Mariel wedges; Forever 21 hat; Alexander Wang Darcy Hobo; vintage Peacock necklace; Landmark leopard bangles; vintage gold cuff I'm selling here.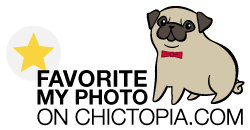 Comments
comments