Last May 12, I was so honored to have interviewed Victoria's Secret Angel and Supermodel Chanel Iman at the Texas Rangers and Victoria's Secret PINK event at NorthPark Center in Dallas. Not only did I get to meet Chanel but I also got to meet the Texas Rangers Pitcher Hunk, CJ Wilson. The event was held in celebration of the new VS PINK MLB Collection for 2011. And since we're here in Texas, we're of course promoting the Victoria's Secret PINK MLB Rangers Gear!

Photo care of Victoria's Secret Pink

Now let me share with you the photos I took from the event. I'll prepare the videos for tomorrow. 🙂
I came in just in time when the Press were expected to arrive. Upon arriving at the Victoria's Secret in NorthPark Mall, I was surprised to see a line outside! Sorry I wasn't able to take a photo of the line outside but thankfully VS has a shot at their FB page…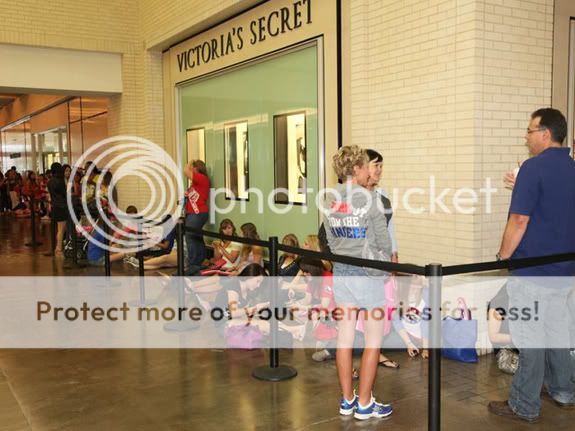 Photo care of Victoria's Secret PINK
My friend told me that while I was inside during the event, the line was getting longer all the way to the side of the store. And indeed there were a ton of people who patiently waited to get their photos taken with Chanel and CJ! But first, here are some shots before all the chaos. 🙂
Now a shot with Chanel after I interviewed her. 🙂 She is such a sweet and very approachable darling! She even complemented me on my houndstooth nails! I now officially love her! 🙂
And here's shot of CJ Wilson being interviewed by some press…
Makeup artist retouching Chanel's makeup and fixing her hair. 🙂
And like I said, Chanel's such a sweet and accommodating girl – she agreed to take pics with my friend too… even after the interview and all. 🙂
And here's a stolen shot my friend took of me and CJ Wilson! Haha… was I blushing??? Awkward!!! LOL!!!
And prior to taking pics and interviews, CJ teaches Chanel how to hold the baseball bat!

The beautiful Chanel Iman and hunk CJ Wilson. You think he was looking at me? LOL! Dream on Cris!
Aren't they adorable?
Chatting during the break…
Now it's time for photos with the fans! The first in line was such a huge VS Pink and Texas Rangers fan – Haley! Her friends even said Happy Birthday to her after the first snap so I guess her friends took her to this event on her special day. You go girl! 🙂
Now more photos of fans with Chanel and CJ… I will be posting the rest of the photos on My Fashion Juice's Facebook Page. For the first 100 fans who were able to take photos with Chanel and CJ, your pictures are up at the Victoria's Secret PINK Facebook Page which you can access through this link.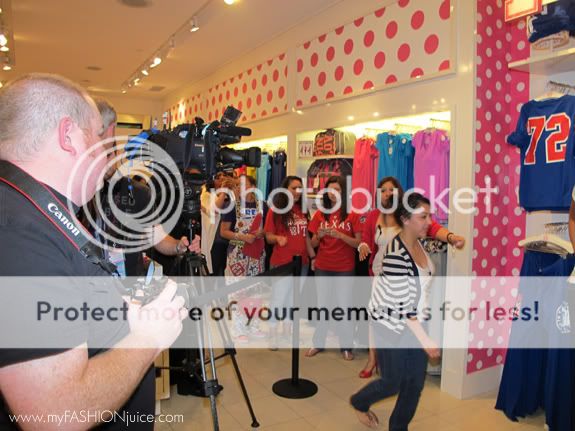 And now the VS NorthPark Dallas Staff
The Coordinators/Organizers of this Event…
And of course, yours truly with Chanel and CJ… (yihee… lol!) Thanks to Victoria's Secret for this photo. 🙂 I look forward to the next events to come! 🙂
Comments
comments