I love outfits that are so carefree. So comfy you can lounge or sleep on them. When temps go up the ceiling, I would rather wear pieces that don't cling to your body. So today, I opted for a loose on loose pairing. While they are an unlikely pair, the silhouette actually mimicked a one piece loose dress for those carefree and/or hot days…
On MFJ: Red cropped top care of GUESS; Stephan & Co. blue necklace care of Ideeli; vintage pleated midi skirt worn as dress and gold cuff; Payless bow wedges; Rebecca Minkoff M.A.C.; Ray Ban aviators care of Beyond The Rack.

I wore this outfit to a lunch out with friends visiting for the weekend. Thanks for the super yummy Chinese lunch. We took them out but someone was being sneaky and paid for our bill. Hehe. But thanks! And of course, thanks to our other dear friends too for such a whole day of fun. Anyway, we went to Northpark Center in Dallas after and had our share of H&M! We checked out their newly opened shop and oh my, it was crazy. Sorry Forever 21, but I just have to share that the usual crowded F21 shop in Northpark was almost empty and like everyone transferred to H&M. Well hello, they've got opening offers that were either $5 off or $5 as is! I got some $5 tops and an uber cute floppy hat that is so perfect for Fall season! I wanted to go back for more but there was a long line. But to be fair, the H&M staff act pretty quick and while there is a long line, they move quite fast. So don't be discouraged. 🙂 Below is the H&M hat that I'm talking about. I love it! It's so LA Vintage which is one of the trends this coming Fall. 🙂
Now we made a quick detour to the Allen Premium Outlets just before going to a birthday party in the evening. And what got my attention were these awesome clutches from BCBG! It's a clutch party! These are my favorites…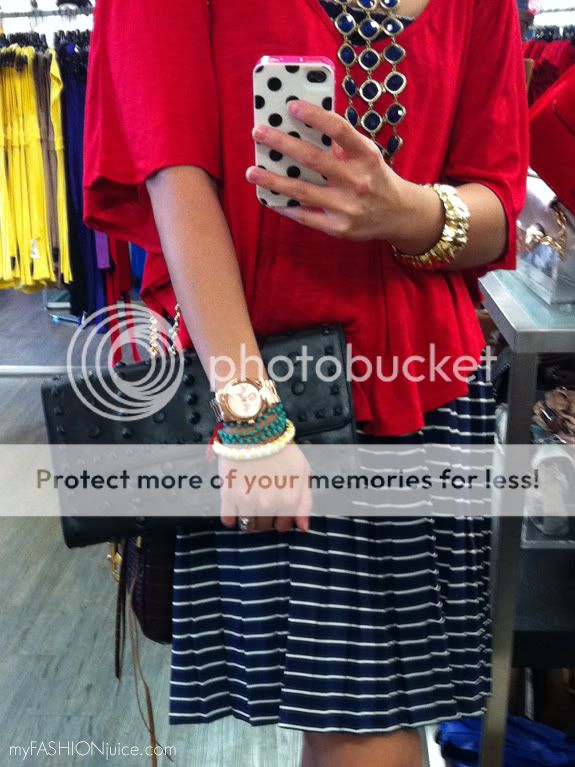 So what's your favorite? I love everything but if I have to choose, it would have to be the two black ones – the quilted and the studded one which reminds me so much of Burberry. But I also love the sequins, and oh the silver tribal-looking clutch. Aghhh… feels like I love everything there. Haha! Well, that was how my Saturday went. How about yours? Hope you had a great weekend!
Comments
comments