In my short trip to New York City, one of the events I attended was the Lulus NYFW Style Studio! It was Lulu*s NYFW event and it was one awesome night! Lulu*s really knows how to make such an awesome party! It was a night filled with fashion, fun and loads of freebies! Here's a photo diary of the night!
Check In
Photo Booth
The Sponsors, Swag and Spin The Wheel Area
Yes I got to win something from Queen of Aleppo!
Cravebox, have you registered yet?
Want to have your make up done by Motives Cosmetics?
Or want some sweets provided by Hpnotiq?
More yummy treats from Newmans Own, Godiva Chocolates and also a Pop Chips booth! I love PopChips!
And some mints from Hpnotiq to keep your breath fresh all night long!
I especially love these Godiva chocolates!
Of course, the drinks were overflowing too!
The Belladonna Blue that included this blue Hpnotiq liqueur and Champagne was recommended to me by the bartender and he was obviously right that I'd love it!
So many other sponsors that provided freebies like NYX Cosmetics, EO, Te Natura, Lucy B Cosmetics
Cor Silver soaps – I am currently loving the clear soap for my face! I will probably have to buy one soon because I love the effects on my face! It's getting rid of my blemishes and break outs!
 All attendees also got a pair of Michael Antonio shoes,
JewelMint gift cards and Violent Lips temporary lip tattoos! How awesome!!!
Daliia Cosmetics, PopBeauty and Sabi natural hair remover were also being given away!
There were other sponsors like BB Dakota, Faux Lash and Luichiny that I didn't get to take a photo of. Some provided prizes for the Spin The Wheel. And in case you were wondering, everything that I just showed you were up for grabs… free for all!!! Yes, loads of free swag indeed!
But the most awaited part of the night was the blogger styling event… which I could no longer wait because I had a fashion show  at 8pm at the Lincoln Center. Too bad for me. There were 5 top bloggers invited to help the rest of the guests find their style from these 5…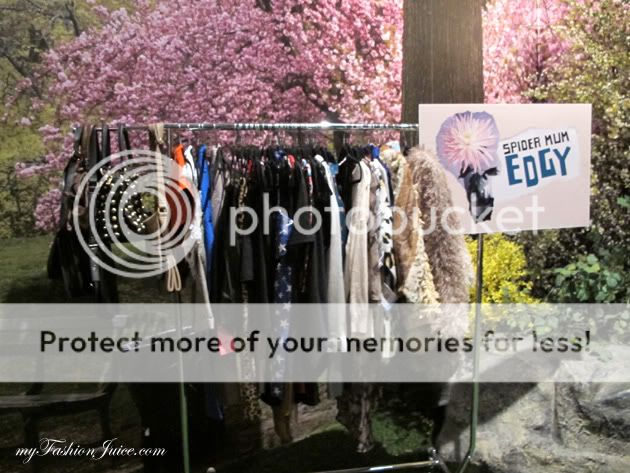 And once you find your style, you get to SHOP your piece for FREE!!! Well, there goes my chance at that polka heart mint button down shirt (from the Uptown Prep) that I wanted so bad. When I saw the email that featured that top, I knew I had to get it. I was out at the time and thought to myself I'd buy it when I get home. I remembered it the next day and it was gone! Darn!
And of course, there were a couple of top bloggers present such as Cristina of Trop Rouge and Cocorosa
And I got to meet Natalie Suarez of Natalie Off Duty and even got to chat with her in the subway as she was going home and I was on my way to Lincoln Center…
And here are some of photos of yours truly courtesy of Lulu*s. You can check me out and the rest of the details of the Lulu*s NYFW Style Studio event over at Lulu*s recap here and here.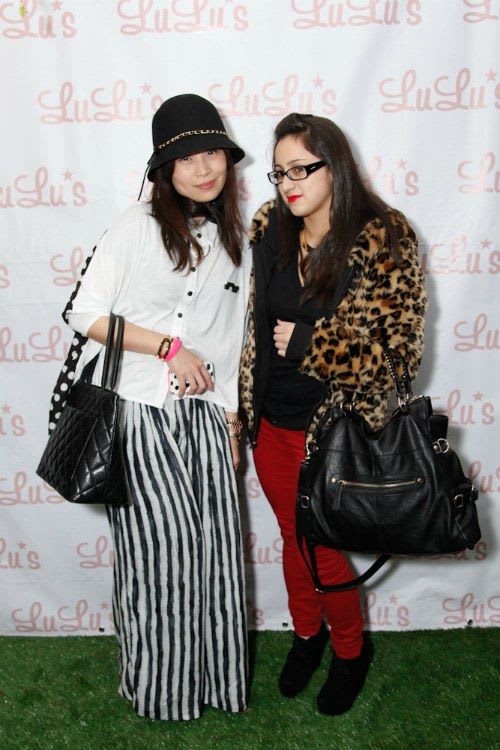 Met a new blogger friend, Nicole from The Owl Girl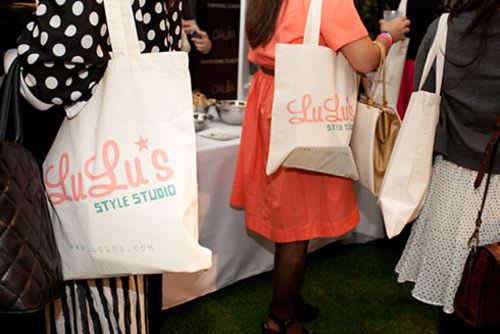 Thank you so much to Lulu*s for inviting me to the NYFW Style Studio! Big shout out to Stephanie! 🙂
Comments
comments